Get to Know Our Staff Serving You
Dr. Henry A Villegas,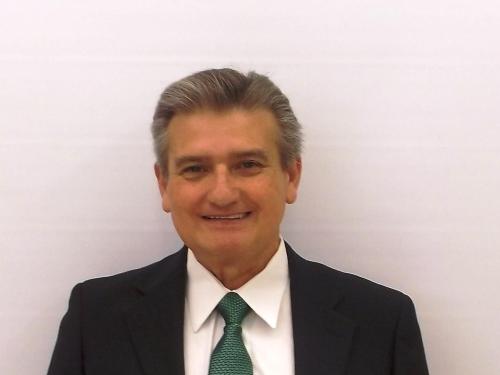 President, Founder and Owner

My ultimate goal is to help our guests and visitors as well as our staff, to be inspired and to see, learn and believe that your health and rejuvenation is just at one step ahead from where you are now. A fascinating world of options and healthy lifestyles are here now at GreenLagoon. Enjoy, innovate and transform your life as we, at GreenLagoon strive to pursue. In order to train myself, my staff and teach our immersionists and patients, I also became a professional certified Plant-Based Nutrition Chef.
Dr. Sergio Lizano, M.A.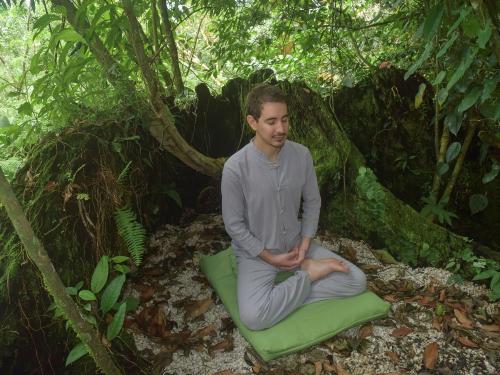 Mindfulness-Psychoanlalysis & Meditation

Having a healthy mind is key to reach a healthy body and lifestyle. My purpose is for our guests and visitors to acquire a profound understanding on the functioning of their psyche through meditation and our unique private mindfulness sessions. This approach will lead to a calmer mind and a self-aware consciousness resulting in an individual full of health, joy and fulfillment.
Jacque Tartlon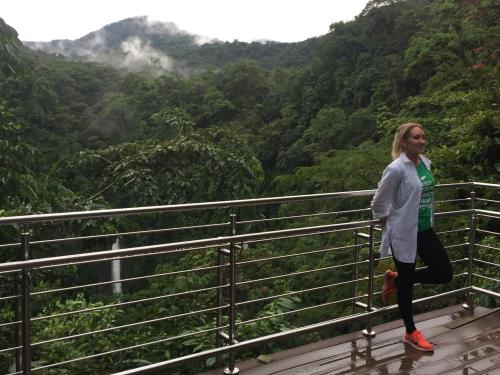 Nutritionist & Fitness-Yoga Instructor

As a register Dietitian and my 25 years of studying health, nutrition, fitness and with my recent RYT-200 Yoga Alliance Certification, I am now devoted to help others improve their health through lifestyle modification. Here at GreeLagoon Dr Villegas and I created LMIRE, a unique innovative travel experience that educate and inspire people to live a healthier life
Lic Alejo Herrera
Intern & financial Manager

Our Sustainable EcoTourism & Wellbeing Destination development is my priority, so that every member of our staff and every visitor and guest feel at Paradise in our beautiful location. I take pride of our debt free and transparent operation and resources, so that GreenLagoon be a better place every day.
Cristian Padilla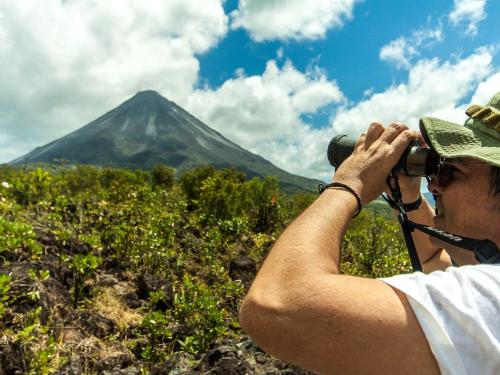 Expeditions Manager

As a Passionate Professional Naturalist Guide and Photographer, I strive to provide the best opportunities to our guests and visitors, so that they can experience the best La Fortuna and Arenal has to offer. On site, I am also leading new wildlife projects, preserving and protecting their sanctuary and wellbeing in their natural habitat. My desire is to connect & guide every one of our visitors to a world of natural wonders and monuments within our rainforest. I teach everyone that is interested about the natural history of our preserve and surroundings
Danny Rojas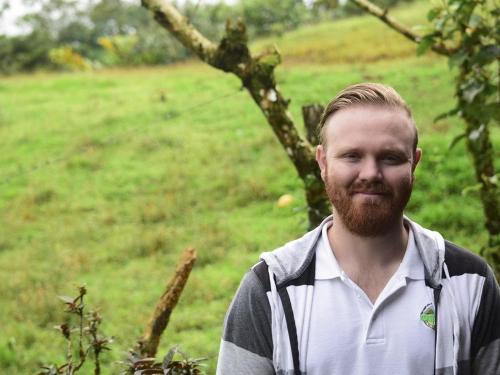 Manager of Front Desk,  Product Development & Marketing

My responsibility is to provide excellence of service and products to both, our guests and visitors that come from all over the world to our resort. From the time they arrive till the time they depart our resort, I guarantee accurate, precise and kind services, information and description of on-site and local tours as well as amenities, whole plant cuisine and our Lifestyle Medicine Retreat and Expeditions Program (LMIRE)
Ignacio Ramirez
Manager of our Garden of Eden Farm, WellMart Shoppe on site as well as the Super WellMart And Wellbeing EcoClinic  in town.

I am a new graduate in tourism and business and I came to GreenLagoon to lead the development of "The Food as Medicine" gap that was missing at the resort. We are now expanding our farm and products that are growing in our 400 acres. Some products are now dehydrated and preserved in sealed packages. They are available to our guests on site in the WellMart Shoppe and soon to the community in our Super WellMart in town.
Raul Medina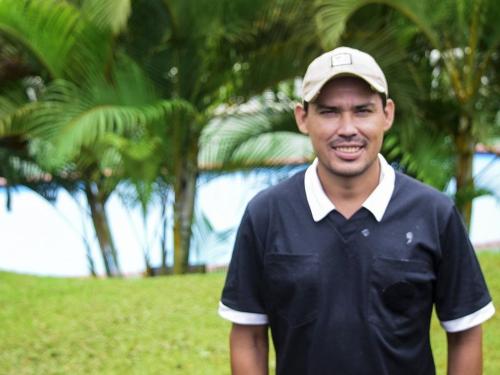 Manager of Resort Gardens and Cerro Chato ANC Park and Gardens.

The landscape beautification of our gardens, reforestation and trails in our 400-Acre property has been a project in progress during my 20 years with GreenLagoon, as we continue developing this magnificent Mountain Top Paradise. I am making certain that our guests and visitors will enjoy our colorful gardens and unmatched views to the Mountains, two volcanos and the rolling hills of low lands.
Mario Arrieta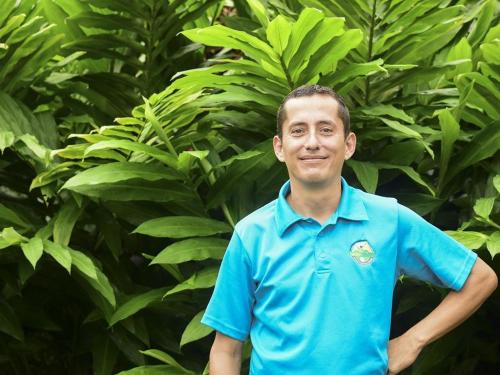 In Charge of Property Maintenance & Agriculture

My background as electrician, construction worker and in the agriculture field, prepared me to take the responsibility of maintaining buildings in general and all external infrastructure necessary to efficiently operate the resort, pools, trails and gardens. I am always available to prevent and to repair or fix any problems that our staff or guests may have during the stay at GreenLagoon. I am also contributing with my expertise in any agriculture development at Garden of Eden Farm.
Carmen Sandoval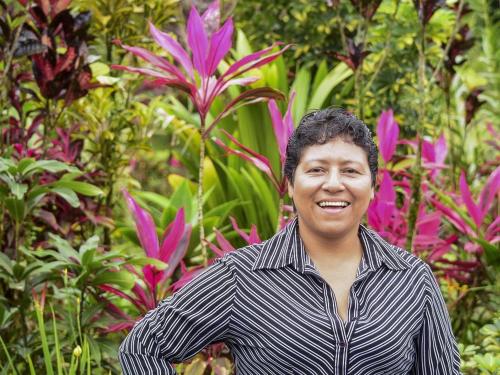 Lead Chef of Natura Restaurant

For nearly two decades I have been devoting myself to provide great flavors and food aromas of delicious meals to our Gests. For over 5 years I am now improving my skills as a chef to serve my guests better. My new career as a certified Plant-Based Nutrition Chef is contributing to the newly introduced Plant-Based dishes available in our Special PB Diet Menus. Food as Medicine is now a reality at GreenLagoon Wellbeing Resort.
Andrea Hernadez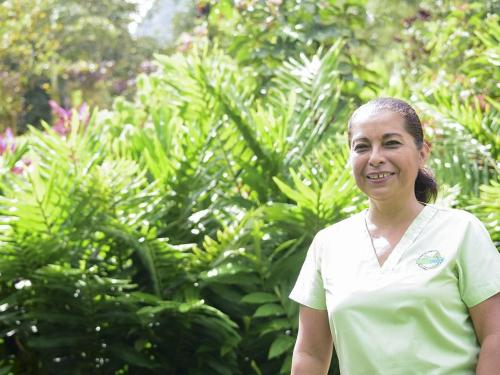 Chef at Natrua Restaurant

As we have a growing number of guests looking for healthy food options, our restaurant is now offering Plant-Based Menus. For guests that preferred the American Standard Diet or Western Diet we also have limited International and Costa Rican dishes for them.
Allan Rojas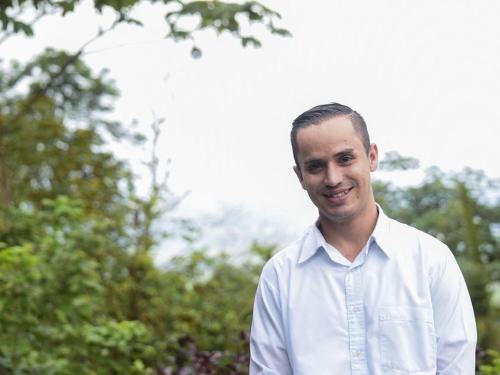 Supervisor of Tiki Grill & Bar

Along with the improvements of Natura Restaurant and the Garden of Eden Farm, now we are including more and healthier options at the Tiki, as we call it. My goal is to have options in increasing demand for Plant-Based Quick meals and beverages. I still have a selection of standard beverages, wines and alcoholic drinks for our day visitors and hikers as well as our guests who prefer more western type of diets.
Jose Rocha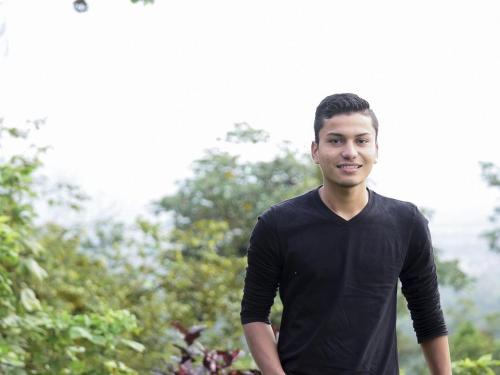 Supervisor of Service Station #1 of Cerro Chato ANC Park and Gardens

My job is to provide assistance to our hikers as they climb our trails. At the station, still in its beginning stages, I make sure that our visitors have plenty of water, trail snacks and quick healthy food whenever is available.
Elena Salazar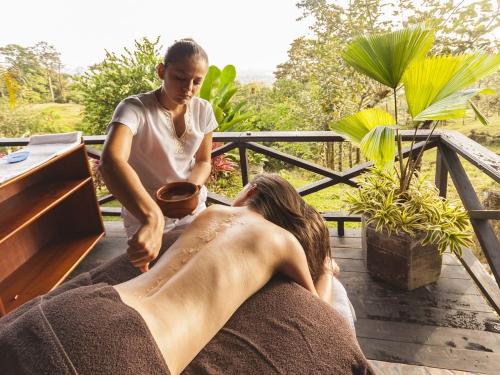 In charge of EcoNatura SPA

Relaxation and restoration of your body is my job.
Eduarth Lopez
Construction and Building Manager

My responsibility at GreenLagoon is to oversee and build or remodel buildings, Villas, other amenities and infrastructure at the resort, from luxury facilities to bridges within the 400-acre property. Our facilities are built following green building and energy efficient policies as our project is a Sustainable Project in Progress. We strive to improve our building facilities day after day as new technologies, materials and equipment become available to us. My goal is to provide comfort to our guests and staff.
Gerardo Arias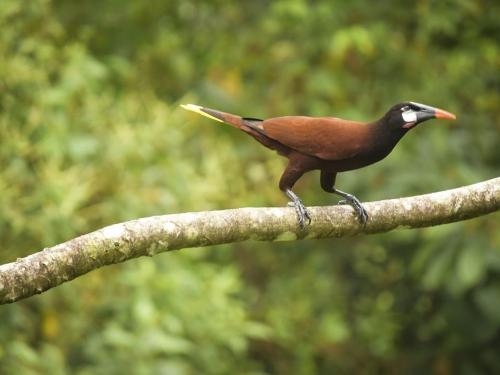 Head of Welding-based Construction

It is a great pleasure to use my skills as welder at GreenLagoon. Beautiful long-lasting structures and green efficient projects are built here. This technology is important here due to great humidity we have in our Rainforest. Enjoy the Service Station Metal Building and the Metal Bridge, all built in our ANC Park and Gardens. Also the Fence of Deck of Villa 14 is outstanding.
Gabriel Ramirez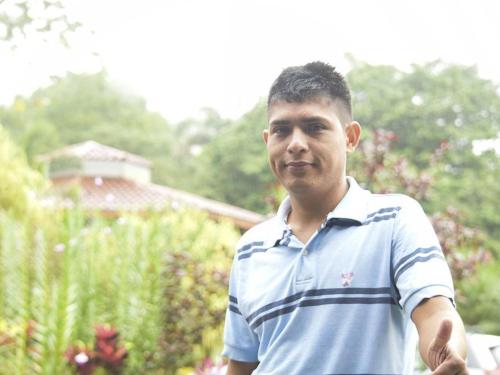 In charge of Green Houses and production within Garden of Eden Farm

It is my priority that, not only the Resort's Restaurant, Tiki Grill, WellMart Shoppe, Super WellMart, our Farm's processing and packing dehydrated products and the Kitchen for the Plant-Based cooking classes, have enough variety of organic plant-based foods. This supply of crops will soon be available to more and more people in our community & food industry and other Costa Rican areas.
Marcelino Sevilla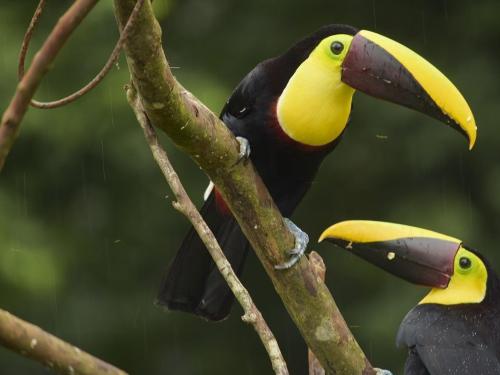 Manager of Paradise Mountain Ranch

As we transition from a cattle ranch to a sustainable and organic plant-based farm, I am in charge of taking care of the cattle, pastures and their maintenance. I am preparing the land and turning healthy soil-land to the Garden of Eden Farm, hoping that in the near future our entire farm will be in part reforested, and use to expand our plantations and gardens.
Michael Ramirez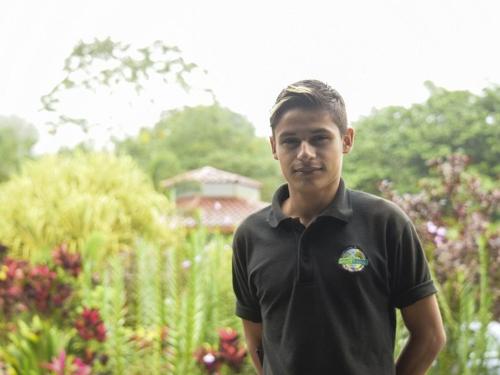 Head of Food Industy of Garden of Eden Farm

Processing naturally our harvested organic products is my responsibility. Our method of preparing our food to be processed and pack is low temperature dehydration, so that micro and macro nutrients are preserved. Our quality control standard ensures clean and pure, not contaminated food products. Our first product was a success. The demand of dehydrated fruits for our guests and hikers is now higher day after day. It is a healthy snack with no added ingredients. In addition, I am a certified Plant-Based Cuisine Chef at GreenLagoon
Rosita Ramirez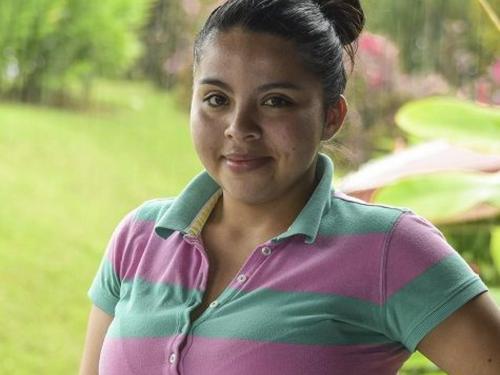 Responsible for housekeeping service

Consider my service as one of the most important jobs here at GreenLagoon. Comfort, excellent hygiene and best looking and organized house are my devotion. I make every effort to give to you a home away from home.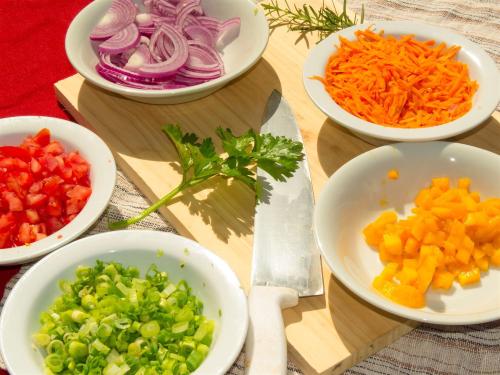 Rejuvenecimiento y Transformacion de tu Salud y Bienestar

Nuestra Mision: Las Expediciones de imersionistas a La Fortuna (LMIRE) inspiran y educan a los imersionistas a hacer modifiaciones sostenibles de sus estilos de vida para prevenir, tratar y reversar obesidad y enfermedades cronicas relacionadas con estilos de vidas no adecuados.

como resultado tu cuerpo se rejuvenecera & tendra mucho mas energia
LMIREs es un progrma Turismo Salud de GreenLagoon Wellbeing Resort dirigido por medicos

La fortuna tendra tanto turistas imersionistas internacionales, como tambien en un corto plazo tendra una EcoClinica Innovadora para atender a Costaricenses.

Esta EcoClinica esta preparandose dentro de la propiedad de GreenLagoon, y ahi habra un Supermercado Saludable llamado "Super WellMart"  y una aula y cocina para enseñar a Cocinar Saludable a la comunidad y pacientes

En la finca de GreenLagoon llamada Finca Jardin de Eden habra toda clase de plantas alimenticias organicas que estaran a la venta en el supermercado.